ALNC Support Committee Website Homepage
The Abraham Lincoln National Cemetery Support Committee (ALNCSC) is a registered nonprofit organization founded by military veterans, family members, and interested citizens to provide support for the maintenance, improvement, and continued development of the Abraham Lincoln National Cemetery. We welcome all support for this cause be it a financial donation or a donation of time & energy.
Statue Dedication
The Abraham Lincoln National Cemetery Support Committee would like to express our sincerest gratitude to the dedicated volunteers. Their generous contributions have enabled us to complete this statue project and this dedication ceremony. Thanks for your help in preserving the memory of the men and women who answered our country's call to service.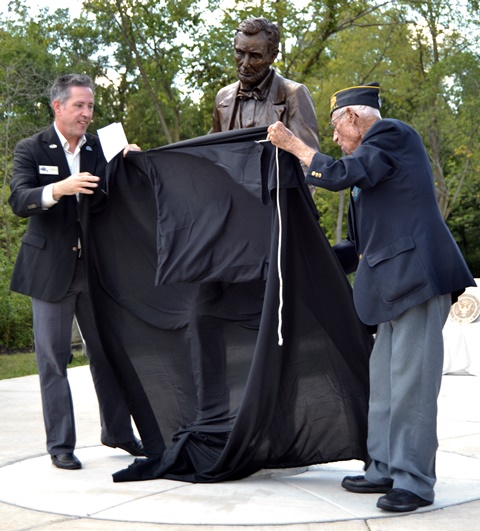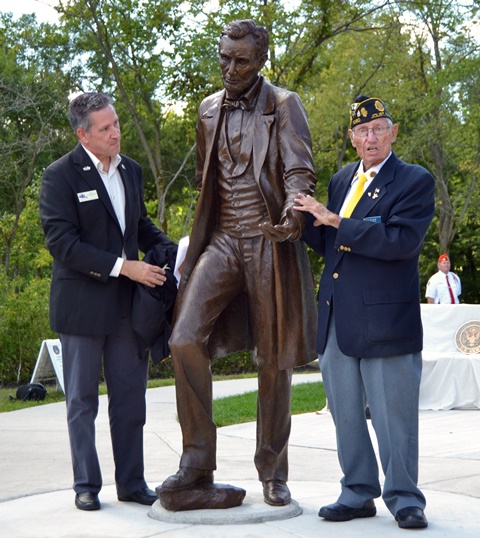 photos by Wm. Hickstein
Donations
The total project is estimated to cost $110,000 to complete. Tax deductible donations can be made via mail or online www.ALNCemeterySupport.org
All donations will be acknowledged and those donating online will receive an immediate receipt. Checks should be made payable to "ALNC Support Committee." Please note that a convenience charge will be added to your online donation. This is the fee we are charged by the credit card companies to process your donation. Your payment of this convenience charge permits us to devote your entire donation to the project. Please note that donations exceeding the final cost of the statue project will be used to fund future enhancement projects needed by the cemetery.
Thank You.
Meetings
PLEASE HELP AND JOIN US AT OUR MONTHLY MEETING
The Support Committee meets at 7:00 PM on the second Wednesday of each month.
Meetings are held at the American Legion Post 1080, 2625 W. Ingalls, Joliet, Illinois.
New members are always welcome.